Our Staff / Our Story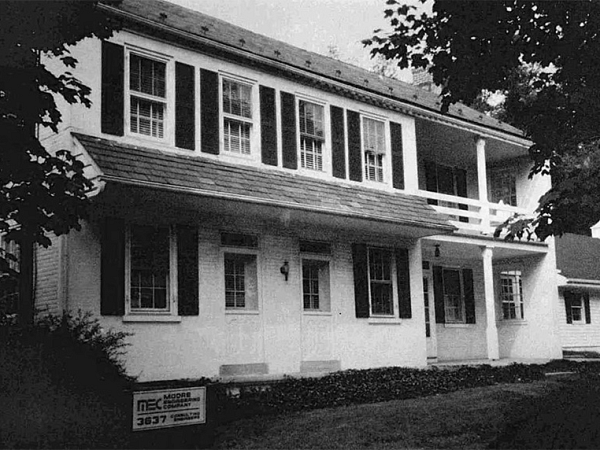 Harry Moore founded HF Moore in 1961. He served the U.S. as a fighter pilot and often reminisced about his experiences in World War II. He not only served his country in the military, but he was active in the local community. For many years Harry served as a member of the Penn Manor School Board. The firm found success under his leadership and continued to expand. By the early 1980s the company was growing to a point where additional leadership was necessary to support the amount of work being generated.
William E. Fleischer was brought into the company in 1981 as vice president and served as the lead mechanical engineer. Prior to coming to the firm, Bill was a partner at Bender, Royal, Ebaugh, and Womack Inc. He brought a new level of business expertise that allowed MEC to grow into new markets. Bill also had a commitment to energy-conscious design as evident by his involvement in the Association of Energy Engineers. Harry Moore passed away in early 1986 and Bill took over as the president of Moore Engineering. The company flourished under Bill's leadership, growing from eight employees to our current level of 22 staff employees. Today Bill serves as the Chairman of the Board.
To assist with the growing responsibilities of the firm, Kenneth L. Kauffman was named vice president of Moore Engineering Company in 2004. He is licensed as a Professional Engineer in multiple states and is a LEED Accredited Professional. Ken is active in local government through his involvement in the Warwick Township planning commission and the Warwick Education Foundation. He has worked at Moore Engineering since 1985. He was promoted to President in 2016.
William M. Fleischer has served as an electrical project manager since he started with the firm in 2000. He has led the process of implementing technology into the company and works with our dedicated staff to keep our systems secure and up to date. Bill was named Vice President in 2016 and serves as an electrical project manager.
Our leadership team has worked successfully to diversify and expand Moore's project reach to new states and market types. This growth was only possible as a result of our superior staff and their time and efforts. They make Moore Engineering Company successful. These individuals are the foundation of the firm and truly deserve the credit for outstanding client maintenance, engineering expertise, and our business success.
Today the future of the firm is sound. The company is proud of past history and primed to grow and excel into the future.